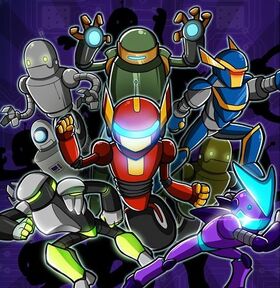 Robots
are a race of technological wonders and mechanical marvels. Though never confirmed, many on
Lyra
believe they were a part of a lost ancient society whose great scientific advancements have been all but forgotten. Their sudden disappearance ushered in the Dark Age of Science and Technology. However, since the rise of the
Lyrics
, and the creation of the
World Government
, Robots and their technologies have slowly been recovered and claimed by the World Government; who maintains a strong monopoly on all technology. Bringing in a new era of enlightenment, rediscovery and science to the Lyrics.
Overview
Creation
Conduct
Society
Appearance & Attire
Powers & Abilities
Weapons
Community content is available under
CC-BY-SA
unless otherwise noted.